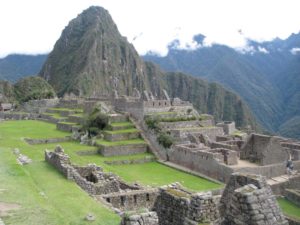 25 October 2017
Dear Friends and Fellow Travelers,
We are delighted to share the New View Tours trips for 2018!
Please consider joining us! and pass along the information to a friend.
In April, we will explore new views of Peru with a glimpse of Bolivia. Note there is an add-on tour to the citadel of Machu Picchu! Consider both segments or join us for the section that fits your schedule between the 7th and the 23rd.
Then in September we return to the Dordogne valley of the Perigord in Southwest France for visits to Lascaux, Rouffinac and cave art of the region. We include medieval towns, castles and bastides. As we explore the extraordinary landscape we will be enjoying French cuisine and fine wines from these special terroirs. The dates are the 20 – 30.
For October 2018, the next New View Tour is to the Gardens of Spain. The itinerary is in development with assistance from our friend Marina Duque Mulvihill who lives here in Stockbridge and Madrid! The dates will be timed as a continuation of the French experience.
We find that a group of 8 – 10 is ideal. If you are at all interested, kindly be in touch as soon as possible.
Detailed itineraries are ready and available upon request.
Enjoy pictures from our last trip here.
Very Best Wishes and Happy Trails!
Ramelle and Michael