An exploration of a lifetime! – Join us!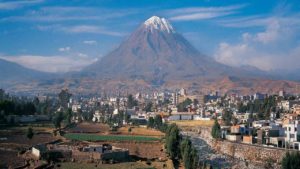 Arequippa, Colca Canyon, Puno on Lake Titikaka. We continue to the Isla del Sol, then through the steppes of the high Andes to La Paz! Some may fly to Cuzco for a stop in the capital city of the Inkas and an explore through the Sacred Valley for a good look at the citadel of Machu Picchu.
Take the time to explore the biodiverse and fascinating country of Peru. Peer into Bolivia!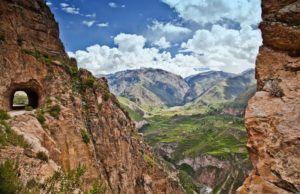 Take the time to acclimate at each location so as to increase one's ability to enjoy the the highest largest fresh water Lake Titikaka. Our travels ascend incrementally through the Colca Canyon – a spectacular setting with condors flying in the wind currents.
We stay at the well appointed Casa Andina Private Collection hotel chain that repurposes older buildings. Quality service is provided.
Because there are so many steps to climb in each of the Inca ruins, travelers should be in very good health and bring walking sticks. Active Tour.
$3,900 per person, double occupancy
Single supplement pricing available upon request.
Estimate for flights, International and national – $1700 per person
USA to Lima -round trip; Lima to Arequipa; LaPaz to Cusco; Cusco to Lima to USA
New View Tours will recommend flights for travelers to purchase independently.