April 17, 2015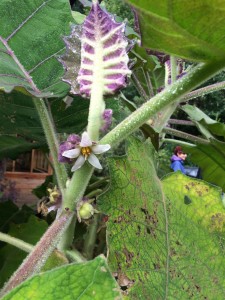 Dear Friends and Travelers,
Happy Springtime from the Berkshires!  What a winter! And what travels we have had!
A few pictures and stories from the High Sierra and the Intag Cloud Forest of Ecuador are up on the website to check out! Enjoy! NewViewTours.com/blog We are in the design phase for our tours in 2016 and 2017! Your input and suggestions are most welcome. More soon on these!
Now, here are the Tours with immediate deadlines for Sign Up!
THIS IS THE LAST CALL!
September 2015 – Castles and Caves of France and Northern Spain
Art, Art history, gentle activity
Consider Castles and Caves from September 8 – 19. The focus is on the art as well as the architecture and lifestyle of the earliest artists and builders.
Tickets are SOLD OUT – so we must know by May 1st to Hold Your Reservation for entrance to the caves. (Of course, We will pre-purchase all tickets)
Our guide Catherine Desdemaines Hugon in Les Eyzies is author of Stepping Stones and most respected authority on the caves of the Dordogne valley. We continue through the farmlands with a personal guide and private driver to cross the Basque region and the Pyrenees mountains into northern Spain!
We are going! So just let us know if you might be able to join us.
February 2016 – Patagonia, Chile
Hiking, birdwatching, very active
We hike in Torres del Paine, the southern Patagonia region of Chile for five days, heading out from Ecocamp each morning for a new view of the mountains…WAM wonderful, amazing, magnificent! We plan stops in Santiago, Valparaiso and Villaricca.  Are you able to join us? This is a spectacular part of the planet. Again, only a few places are available in the upscale refugios, so let us know your interest. My stories and a few pix from two years ago are here: https://www.newviewtours.com/journals/ecocamp and for details on the Patagonia tour, contact me directly. Here is the brochure:
NewViewTours.com/Trips/Patagonia-chile
Michael joins me wishing you and yours….
Happy Trails!
Peace,
Ramelle