Dear Friends & Travelers,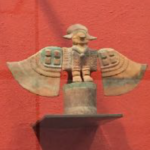 Hello 2018!
Michael and I wish you a prosperous and peaceful year.
We start with renewed energy for New View Tours thanks to each of you who have
traveled with us; and to each of you who plan to join a tour in the future!
Our efforts and travels continue to be enjoyable experiences for us and for fellow
travelers who continue to be interested in joining us!
In Gratitude
Thanks to the numerous travel partners in Ecuador, Chile, Peru; and now France
and Spain for their diligent assistance welcoming us, guiding us and hosting us.
Our international friends living here and abroad have offered a wealth of
information and assistance. Each of you have done great work for us.
Gracias, Merci, Thank You!
Whatever your travel choices are in 2018,
thank you for staying in touch.
We are glad to exchange ideas, swap travel notes and hear your travel stories.
This is to wish you a rewarding year of peace, prosperity and harmony – whether
you are headed outbound or making your way back down the road to home.
Happy Trails!
New View Tours Overview – 2018
Andean Exploration – Peru & Bolivia & Machu Picchu
From Lima fly to Arequipa, van thru Colca Canyon to Puno, then cross into La Paz,
Bolivia; fly to Cuzco Peru and Machu Picchu.
2 Openings – Deadline NOW!
Learn more about the Andes Trip
8 – 23 April 2018
Castles & Caves of Southwest France:
Bordeaux to Toulouse
A waiting list is forming Group size: 12
Here we are enjoying the Musee de Pre-Histoire last year:
Learn more about the France trip
20 – 30 September 2018
Gardens and Art of Spain: North & South
Bilbao to Santiago de Compostela; Seville to Granada then Madrid – Group size: 10
4 – 18 October 2018
Learn more about the Spain trip
The New Parks of Patagoina:
The Torres del Paine, then Pumalin & Patagonia Parks. Group size size: 6 – 8
Winter 2019 – 10 days in early February
Learn more from the Patagonia Park brochure
Plan Your Own Tour: we will be glad to help
you design one of the tours that we have taken in the last seven years:
Cuenca, Ecuador;
Galapagos Islands of Ecuador;
Patagonia Parks of Chile
Buenos Aires to Bariloche; Argentina
Chiclayo, Peru – the pre-Inca Mochica Monuments & Palace of Sipan
Mendoza, Salta and Colome Argentina
Machu Picchu, Peru