TRAVELS TO ECUADOR & PERU
Read Ramelle's Notes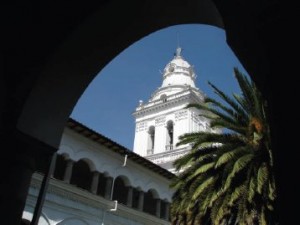 The High Sierra of the Andes of Ecuador and Peru have been the destination for travelers, research scientists and artists for two centuries. In the talk, folks learned about Humbolt, Darwin, LaCondamine and Frederic Church, artist of the Hudson River School and consider travels there – to the middle of the world on the equator. Topics were about the people, culture, crafts, and arts on the Inca Trail from Quito to Otavallo, to Cuenca and Cusco, Peru.
The most recognized Inca legacy is the once hidden mountain resort of Machu Pichu, in the stunning Sacred Valley on the Urubamba River. Discovered by Hyram Bingham in 1910, it is one of the most intriguing and mysterious points to be considered. A select bibliography about the voyagers and their discoveries will be presented.
Ramelle Pulitzer, a frequent traveler to the region, has designed journeys to these destinations for Winter 2011 and 2012. Keep reading for more information.